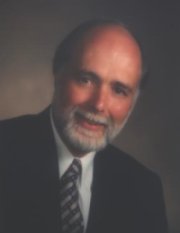 Photo © Saulsbury Photography
James R Christen, OTR/L
Celebrating over 40 Years in Private Practice!
The private practice was moved to Broken Bow from Lincoln in May of 1976. The practice developed and continues to provide Occupational Therapy services in facilities across Central Nebraska (within a 150 mile radius of Broken Bow).
Philosophy
What bolder affirmation than that in the Slagle lecture of Mary Reilly (1962): "The hypothesis that I presented for evidence of proof was that man, through the use of his hands, as they are energized by mind and will, can influence the state of his own health. I asked if this were a kind of idea that America could subscribe to and to that I replied with a resounding yes".
"two roads diverged in a wood, and I—I took the one less traveled by, and that has made all the difference."
- Robert Frost, The Road Not Taken
email
jim@ruraltherapy.com
address
Broken Bow, NE
phone
308-870-0912